Our mission at Atlantic Brace is to be the provider of choice for home delivery of quality medical supplies to people who suffer from debilitating injuries and arthritis. While no one chooses a debilitating illness or injury, one can choose quality bracing options that maximize recovery. For over 25 years, Atlantic Brace has made a direct impact on the lives of people throughout North Carolina and nationally who may be suffering from disabilities resulting from an illness, arthritis, a surgical treatment or a work related injury. Our success is earned by carefully training and motivating our teammates, by partnering with physicians and caregivers, and by ensuring the highest level of service to our customers. We seek to become the leading provider of premium orthotic and rehabilitation supplies through engaged employees, personalized care and proprietary technology. This spirit is embodied by every member of our team and we are happy to have the opportunity to demonstrate our commitment to our patients and their physicians.
Our headquarters is located in Raleigh, NC. Atlantic Brace ships to patients nationwide. So take advantage of home delivery of your pain relieving braces and devices and call today us today to learn how we can go to work for you. Call us toll-free at 1.888.94.BRACE.
All services come with a 30-day satisfaction guarantee. You won't be disappointed. See what Atlantic Brace can do for you.
Executive Staff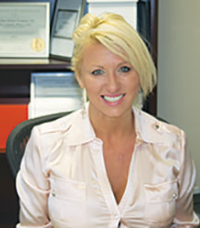 President and Co-Founder, Tanya Grant